INTRODUCTION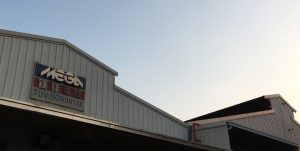 Since 1980, MEGA has specialized in producing and serving customers with thread rolling machines. To meet the demand of the global market and provide enhanced customer service, MEGA set up a second factory which occupies over 6000 square meter of space, and also utilizes an ERP program system in records management.
In the manufacturing process, MEGA uses advanced three dimension measuring instruments, TESA overhead projectors and automatic test equipment to produce precision machines. As a result, it significantly enhances the ability of their supply chain and provides customers' with quality service.
MEGA's R&D has a team with 38 years experience. It can provide total solutions in screw, gear rolling, and even steel cutting.